Parking Lot Sweeping Service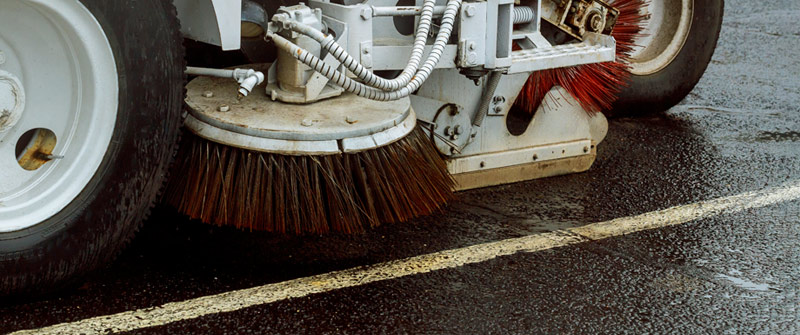 First Impressions
Make a memorable first impression for your clients with a well-maintained parking lot. It's the first thing they see when they arrive. Parking lot sweeping is more than just a quick once over. The asphalt and concrete in your parking lot or parking garage are a significant investment that you want to take care of. Using a sweeper on a regular basis will remove abrasives including dirt, sand, glass fragments, and other debris that can shorten the life of your parking area's pavement, including the striping and seal coating.
As innocuous as dust may seem, in a parking lot it is bound to soak up multiple contaminants and toxins including antifreeze, oil, brake dust, and petroleum products.
If you think you can't afford a professional parking lot sweeper, remember this, the usual cost to repave a parking lot or repair the concrete in a parking deck is often more than the cost of regularly scheduled sweeping. Taking it a step further – sweeping your parking lots on a regular schedule also reduces wear and tear on interior flooring.
Kleen Sweeps Makes It Easy To Be Green
Kleen Sweeps parking lot sweeping service helps cut down on stormwater runoff and keeps fugitive dust under control in your lots. With regularly scheduled sweeping you have less worries. We keep your property compliant with environmental regulations, and you avoid fines for non-compliance. Parking lot sweeping minimizes pollutants that would otherwise find their way into the air and the water supply. With regularly scheduled sweeping, your company makes a commitment to the environment.
Less Worry For Your Business
Clean parking lots and garages benefit your business. If you need a parking lot sweeping service, check out Kleen Sweeps today. We've been in business since 1991. Our team has the experience, equipment, and professional operators to ensure the job is performed to your satisfaction. Whatever the sweeping need, give Kleen Sweeps a call.